Electronica is virtual this year! On November 7th, we'll be releasing video performances of this year's artists. Here's a sneak peek at what's in store for this year's event: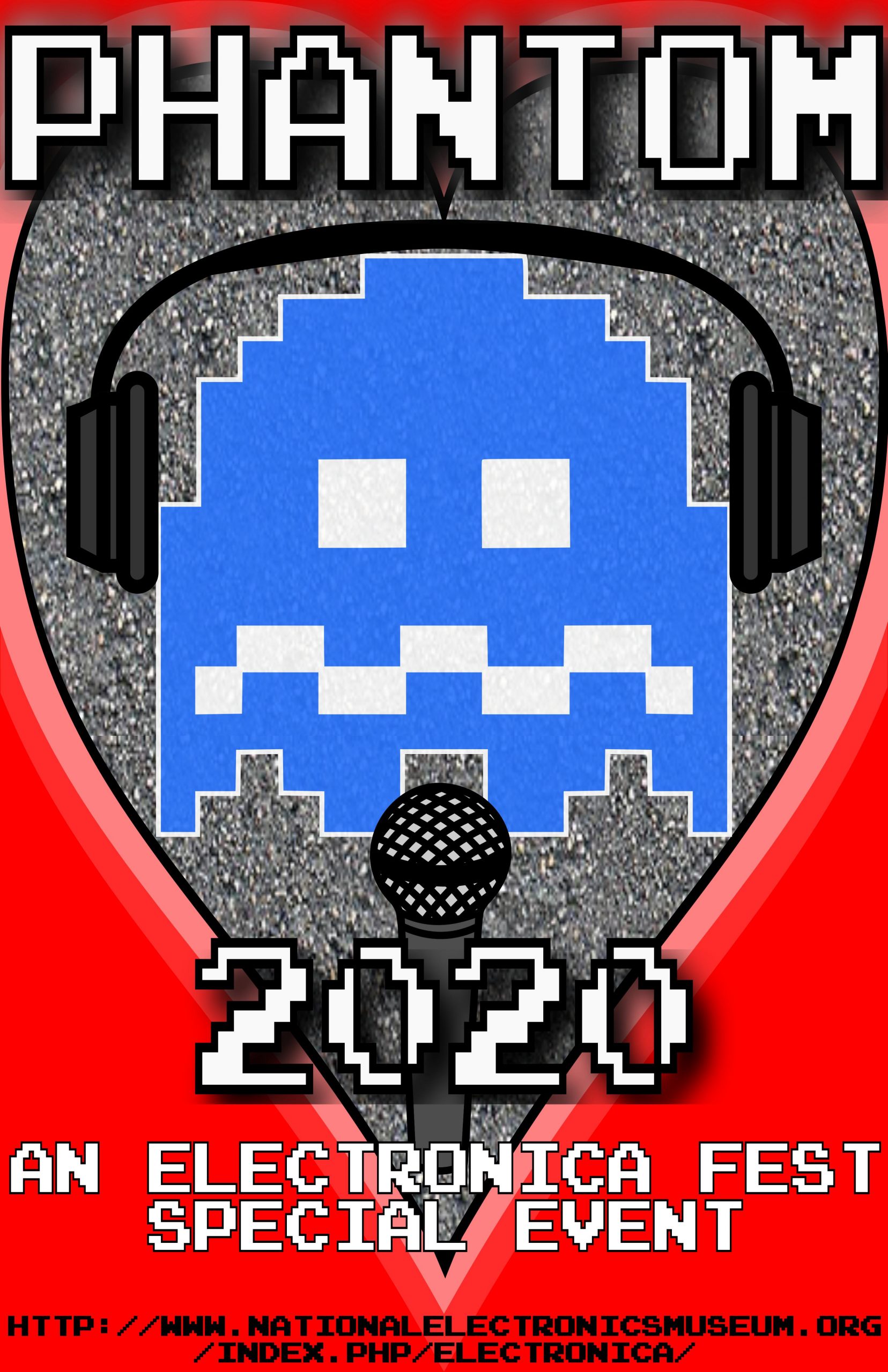 "planck epoch"
exploring the unknowable……
dave vosh has been performing live electronic music since 2005 and in 8 states.  he has been fortunate enough to perform with many d.c. area stalwarts and in many venues.  his music is influenced by stockhausen, subotnick and theother 60`s experimentalists.
eduardo cervantes has extensive musical training and insights but is new to live electronic performance but is an invaluable collaborator in  "planck epoch"
Arthur Harrison is the president of Harrison Instruments, a Maryland-based corporation that designs and manufactures electronic systems for a wide range of applications, including consumer articles for electronic music. Mr. Harrison has over 40 years of experience with electronic music, and has performed on theremin for two decades. His work appears on numerous audio recordings and sound tracks, and he is considered a technical authority on the theremin, with his circuit designs implemented by electronic music enthusiasts, world-over.
Novparolo creates cinematic scores for films which haven't even been made yet, but which just through their sonic grace conjure a thousand images. Images of wind-swept vistas, dream-like worlds, night time citystreets, ancient landscapes and far flung regions of space. It is chamber-synth-pop, but with gentle, futuristic electronica replacing the more traditional sounds and beats which seem only to guide and structure rather than drive the music. The duo have mesmerized audiences with their live performances that feature Winston Psmith on guitar and Bev Stanton on keyboard and groovebox. https://www.novparolo.com
Logan Mitchell Sr – Synth Tech Project https://sites.google.com/site/synthtechproject/ I've had an interest in Electronic Music since the late 1960's when I first listened to the albums of Walter Carlos (Switched On Bach), Dick Hyman (The Electric Eclectics of Dick Hyman), Paul Bley & Peacock and Pink Floyd's Dark Side Of The Moon. My inspiration for building electronic music circuits comes from the late Robert A. Moog of Moog Music, Alan R. Pearlman of ARP Instruments, Tom Oberheim of Oberheim Electronics, Donald Buchla of Buchla Electronic Musical Instruments, the late John Simonton Jr of PAIA & a host of other pioneers in the electronic music synthesizer field.