2018 SCHEDULE
12 – 12:35 – Chaka Benson (PA.)
12;35 – 1:00 – Frank Vanaman
1:00 – 1:25 – Akousma
1:25 – 2:00 – Gone Coastal
2:00 – 2:35 – Jeff Brown
2:35 – 3:10 – Novparolo
3:10 – 3:45 – Fast Forty
3:45 – 4:20 – Blk / Tag
4:20 – 4:55 – Shivasongster (PA.)
4:55 – 5:30 – Hovercraft
5:30 – 6:05 – Kevsab
6:05 – 6:40 – Synth-Tech Project
6:40 – 7:15 – Northwoods
7:15 – 7:50 – Helium Road
7:50 – 8:25 – Audio Mace
8:25 – 9:00 – GHI
"Akousma" is the electroacoustic duo of Daniel Barbiero on doublebass and Dave Vosh on modular synthesizer. Daniel brings a refined compositional aesthetic in addition to virtuoso improvisational skills. Dave has been exploring electronic music since the 70`s and draws his influences from the pioneers of the 50`s, 60`s and 70`s. Both have performed widely in D.C., Maryland and Virginia in various combination`s and solo. they have various recodings available on pan y rosas as "Pentatope" (with Ken Moore) and on bandcamp as "Safe Creations" (with Ken Moore).
video of previous performances can be seen at http://youtube.com/davevosh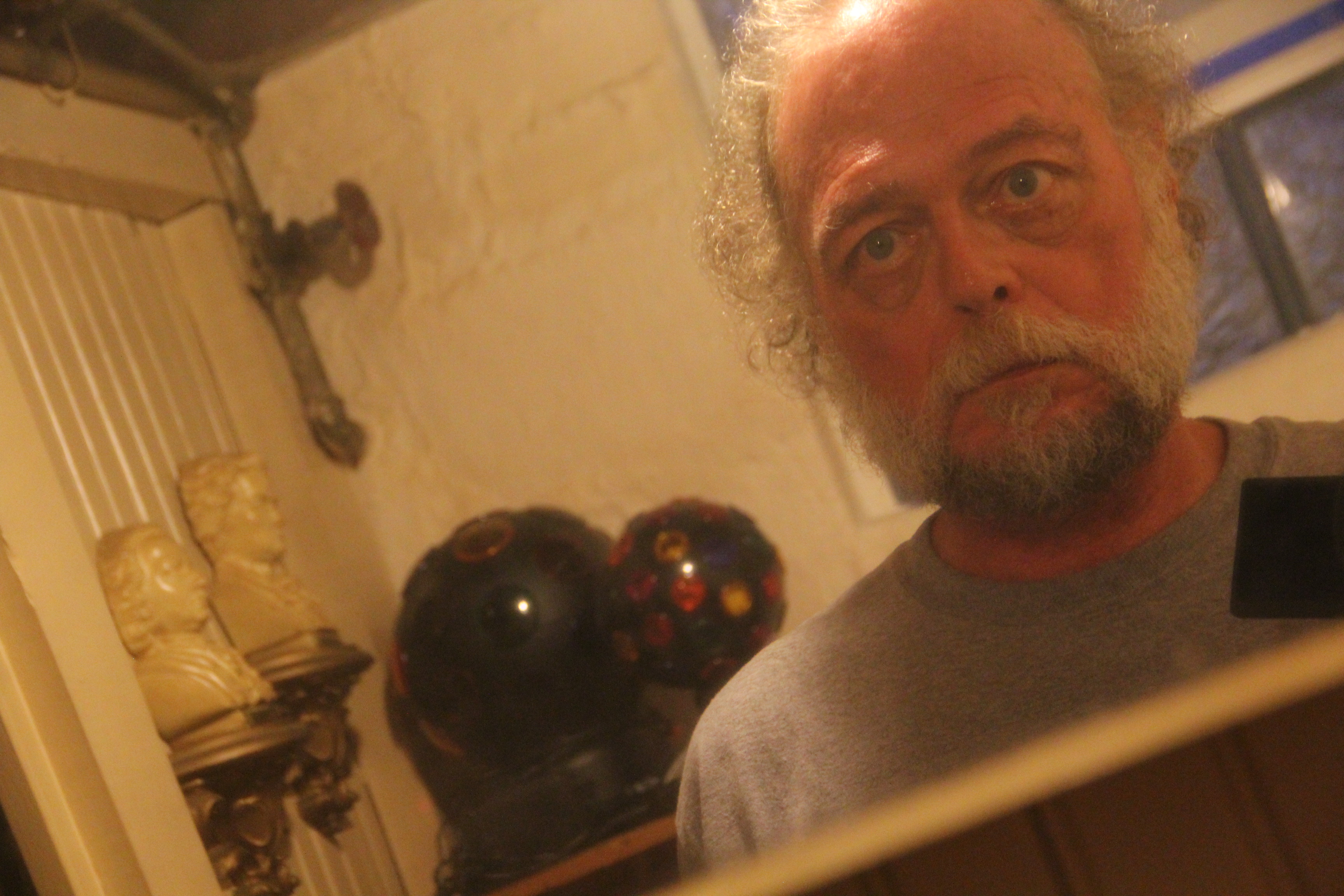 Keith Sinzinger, aka Fast Forty, has performed solo and in various experimental ensembles around the DC-Baltimore region for the past decade. A retired newspaperman, he aims to incorporate themes of contemporary conflict in his compositions. Although he has lived in DC for almost 40 years, his background as a native Clevelander gives his music an industrial edge. He also designs, builds and modifies musical instruments, acoustic and electronic, some of which have been featured in his performances. File under: Intense Ambient, District of Chaos.
NorthWoods (Charlie Kramer) performs "live coding" using the music programming language ChucK. Mixtures of ambient, industrial, funk and EDM overlaid with found sounds emerge from chunks of code launched, written, and altered in real time.
Youtube channel: https://www.youtube.com/channel/UCkrw4sARyqsmFKkyJA_okhQ
Review by Marc Weidenbaum (Disquiet Junto) https://disquiet.com/2018/06/13/live-coding-the-100th-ambient-performances-video/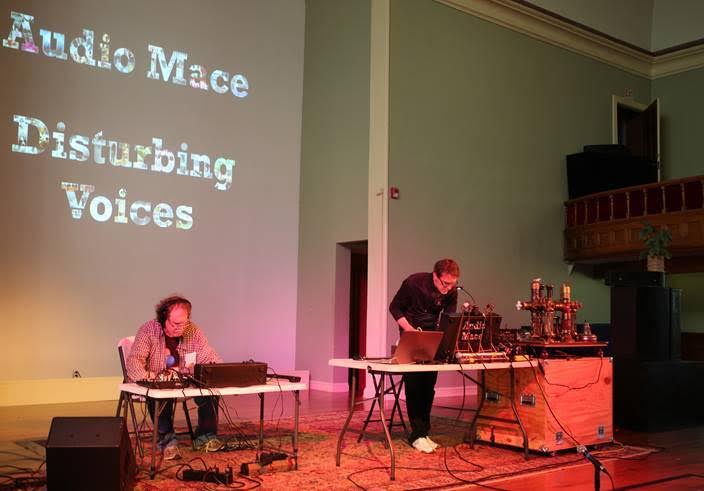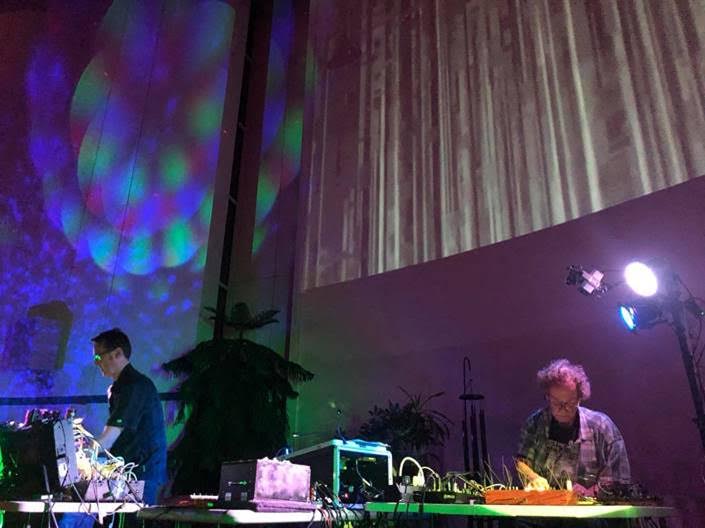 Chris Wikman of Audio Mace
Chris is a multi-media performing artist, musician, producer, craftsman, and engineer, from Germantown, MD. His solo material ranges broadly among new age/electronica, dark ambient, industrial, and drone/noise. Other projects have included the soundtrack "Kadath – the Dream Quest" as part of the group XCross, and now as board member for the annual NorthEast Electro-Music festival. During his prior career, he contributed to the development of airborne electronics found on nearly every fast jet and bomber in current USAF service, as well as various multi-service rotary wing and space platforms.
This year's performance will feature the Ever-(and still) Evolving Pipe Dream Machine controlling his growing modular synthesis system. The "Pipe Machine" was recently on display at the Key City Steampunk Festival, and has been a regular invitee to Maker Faires.
https://www.facebook.com/audio.mace
Chaka, Philly native and Central High School grad, grew up on a diverse diet of local music ranging from Schooly D to Sun Ra. He's brought those learnings to various projects across a multitude of genres. He has work under the name Trikonometry using midi and software synthesis. In the past couple of years, he has focused strictly in the hardware synthesis realm, and has a deep and abiding passion for the Eurorack format.
Chaka will be performing live on the 11.11.18 broadcast of Star's End Radio (WXPN-Philly) and then 11.17.18 opening for Saul Stokes at The Gatherings Concert Series. He can be seen performing his unique brand of music in various galleries and venues in the tri-state area. Keep an eye on his Instagram for dates.
https://vimeo.com/user55978181
https://www.instagram.com/chakabenson/
https://soundcloud.com/chaka-benson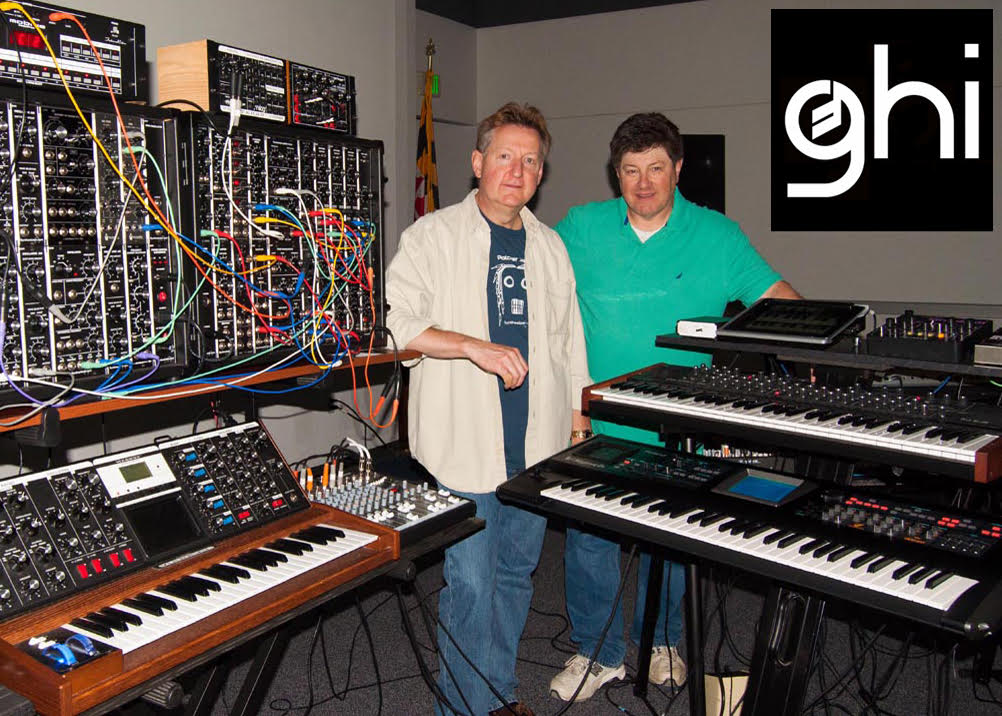 'GHI' is Hal Schmulowitz and Greg Kist. Two guys, a stack of gear and over 40 years of musical influences. Initially appearing as 'Project One', Hal and Greg were the opening act at the very first ElectronicaFest and have been a part of the festival ever since. Join them on November 3, 2018 at the National Electronics Museum, as they debut "Influences", a piece inspired by German school EM, progressive rock, and modern space music. Promising to be a unique sonic journey of the past and the present, 'Influences' is a not-to-be missed presentation.
https://www.facebook.com/GHIspacejams/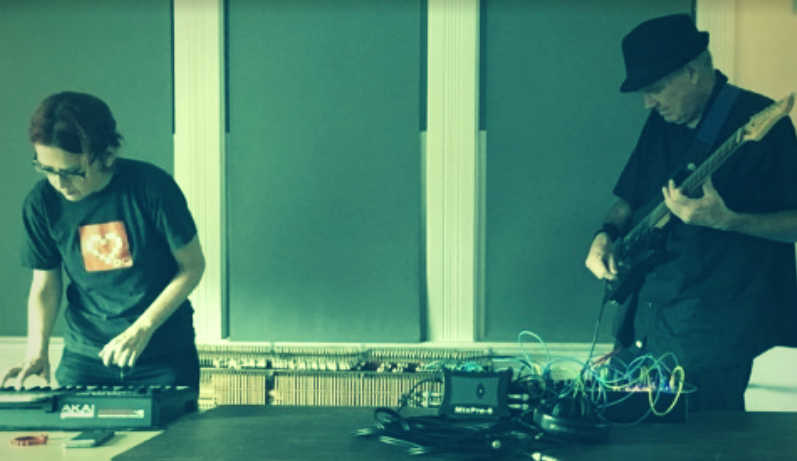 Novparolo creates cinematic scores for films which haven't even been made yet, but which just through their sonic grace conjure a thousand images. Images of wind-swept vistas, dream-like worlds, night time city streets, ancient landscapes and far flung regions of space. It is chamber-synth-pop, but with gentle, futuristic electronica replacing the more traditional sounds and beats which seem only to guide and structure rather than drive the music. The duo have mesmerized audiences with their live performances featuring Winston Psmith on guitar and Bev Stanton on keyboard and groovebox.
https://www.youtube.com/watch?v=StNyv6e2MV0
https://www.youtube.com/watch?v=7qh57Yg6BZ0&t=31s
https://www.novparolo.com/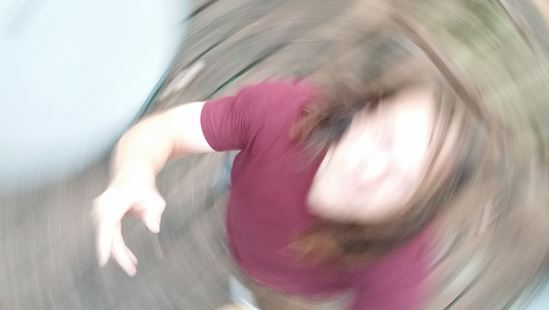 Helium Road is the name of Andy's electronic music project, currently consisting only of himself. Andy is an electrical engineer who has played bass in rock bands and other projects on and off since he was in high school. In recent years he began to start working with electronic music, first with software synths and later with analog hardware synths. A longtime fan of the Berlin School electronic groups such as Tangerine Dream and Radio Massacre International, as well as progressive and space rock such as Pink Floyd, Hawkwind, and Rush, Helium Road's music focuses on space, ambience, and atmospheric sounds driven by pulsing and melodic sequences.
https://www.youtube.com/user/RCAvhstape/videos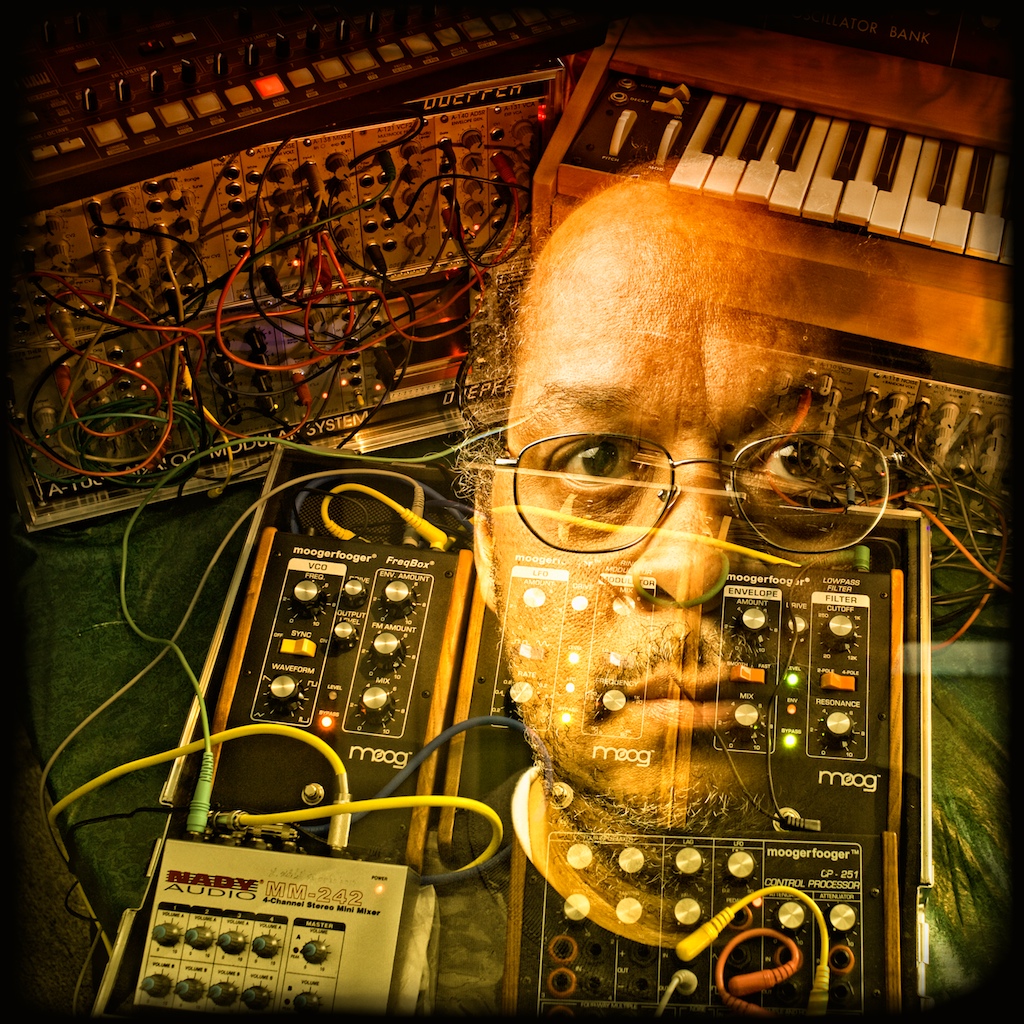 Synth Tech Project: Logan Mitchell Sr aka "Synth Tech Project": I've had an interest in Electronic Music since the late 1960's when I first listened to the albums of Walter Carlos (Switched On Bach), Dick Hyman (The Electric Eclectics of Dick Hyman), Paul Bley & Peacock and Pink Floyd's Dark Side Of The Moon. My inspiration for building electronic music circuits comes from the late Robert A. Moog of Moog Music, Alan R. Pearlman of ARP Instruments, Tom Oberheim of Oberheim Electronics, Donald Buchla of Buchla Electronic Musical Instruments, the late John Simonton Jr of PAIA & a host of other pioneers in the electronic music synthesizer field.
I am also inspired by music groups such as Emerson Lake & Palmer, Yes, Tangerine Dream, Kraftwerk, Triumvirat as well as individual keyboardists such as Keith Emerson, George Duke, Bernie Worrell, Gary Wright, Gregg Rolie & Don Preston, all of whom I've had the pleasure to meet & take photos with, as well as inspiration by Herbie Hancock, Chick Corea, Rick Wakeman, the late Richard Wright, the late Billy Preston, Greg Phillinganes, Billy Beck, Joe Sample, Richard Tee, Don Grolnick, Bob James, Dave Brubeck, Greg Allman, Joe Sample, Donald Fagen, Cornelius Bumpus, Richard Lainhart, Jordan Rudess, Jon Lord, Jan Hammer, Antonio Carlos Jobim, Michael McDonald, Elton John, Stevie Wonder, Tom Scholz, Tom Coster, Richard Kermode & Larry Dunn.
https://sites.google.com/site/synthtechproject/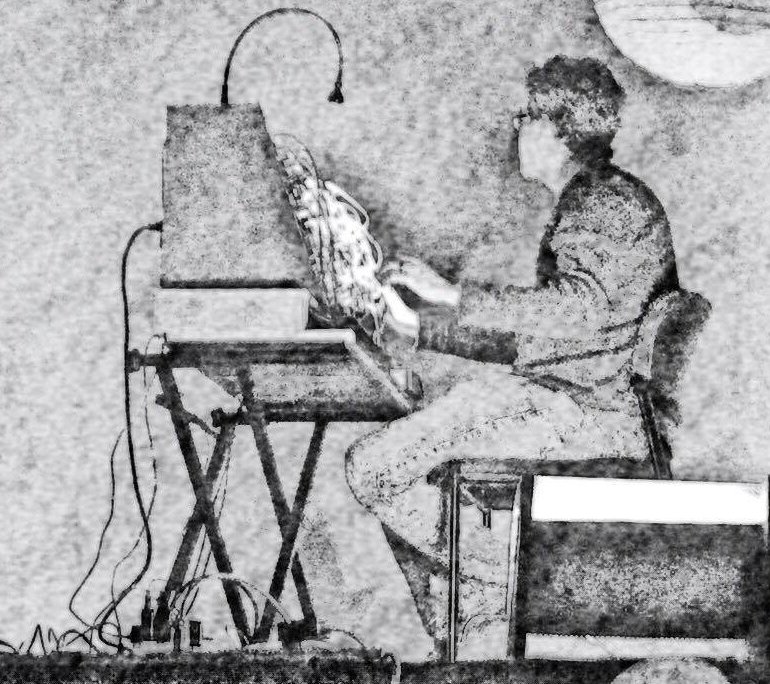 Frank Vanaman: Born in Washington, DC and now residing in the Baltimore area, Frank Vanaman is the sole human member of the Nuclear Insect Trio. His live performances are wholly improvised, and he relies on an appreciation of disparate sources such as popular music and jazz of the 1920s-1930s, the sparse electronic sounds of the 1950s-1960s and the Trautonium playing of Oskar Sala to somehow inform his experimental electro-sonic work. He will also be the first person to admit he has nearly no idea what he's doing.
Jeremy dePrisco (Shivasongster) is a Pennsylvania musician, composer, performer, and sound artist using improvisation, collaboration, and noise to examine and re-contextualize the alienation inherent in media influence, socially constructed reality, conspiracy, and myth.
He works with field recordings, guitar, electronics, synthesizers, radios, found sounds, home-made gadgets, and processed video.
https://www.jeremydeprisco.com/electro-acoustic/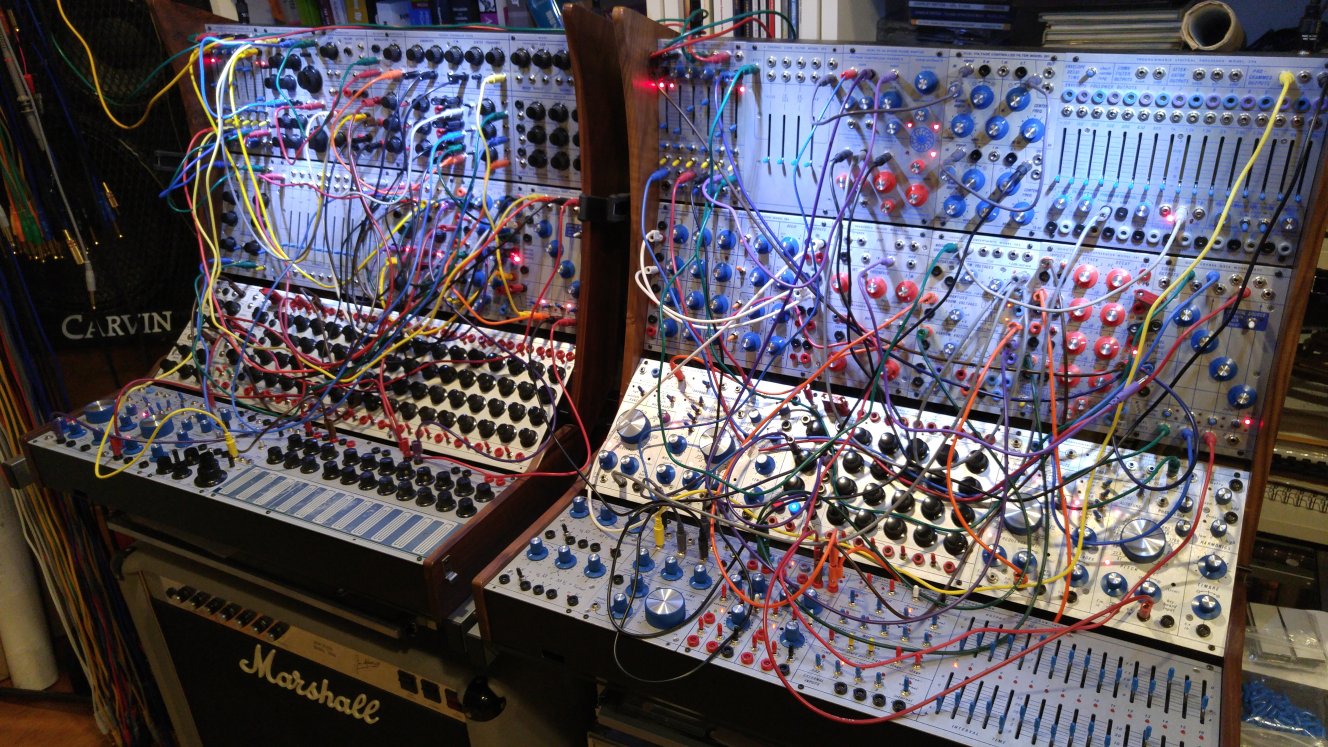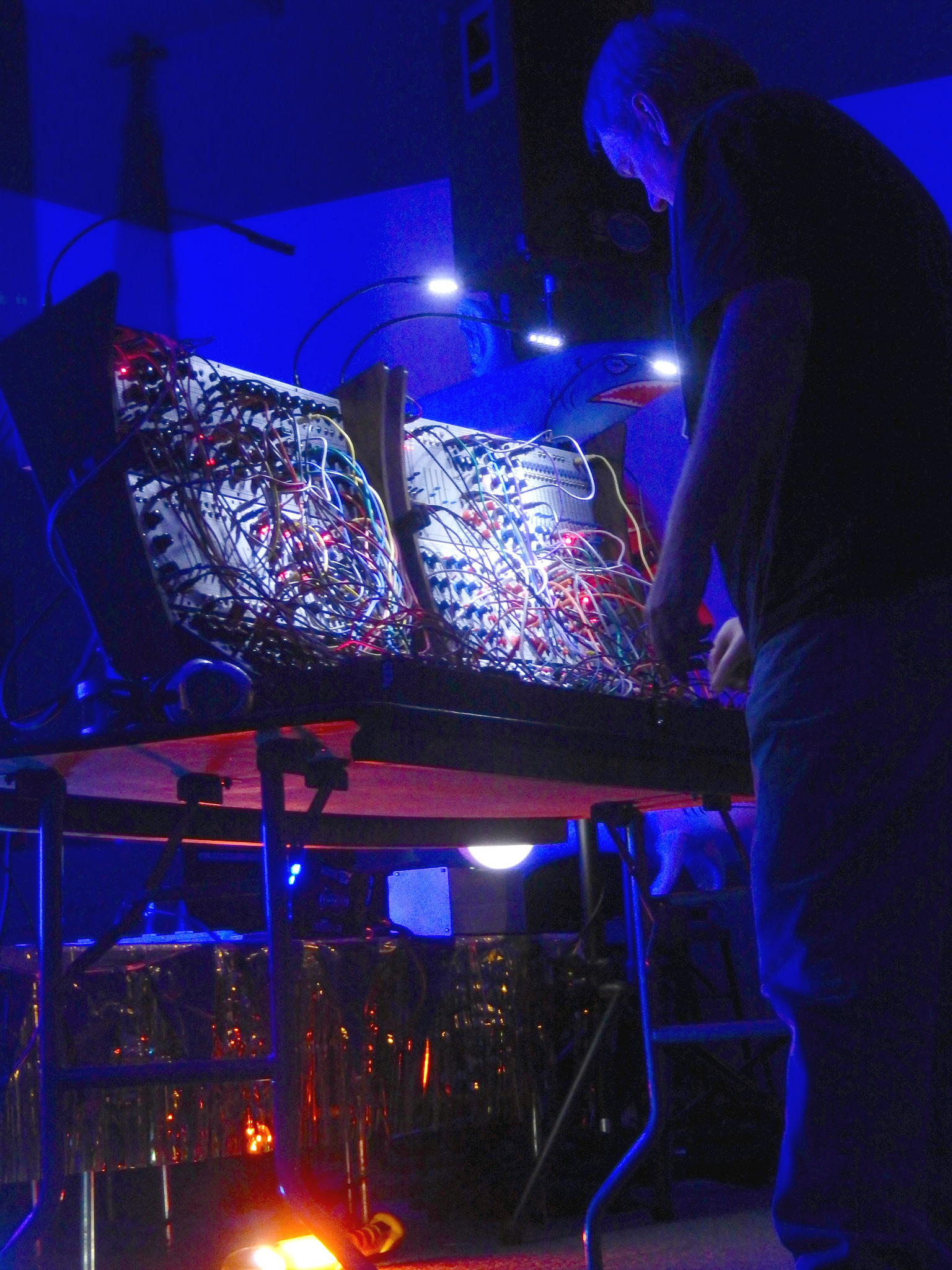 Jeff Brown A.K.A. guitarfool: Engineer at the Naval Research Laboratory in Washington DC, soon to be retired.
Studied Classical Guitar starting in 1969 and never put it down.
Started building electronic music circuits in the early 1970's, which really got out of hand at the beginning of the 21st century.
Soundcloud: https://soundcloud.com/user-558302218
website: http://www.guitarfool.com/
Hovercraft, aka Barry Schmetter is a Washington DC-based artist creating ambient and experimental electronic music using modular synthesizers and field recordings. He also creates sound and video installations, and video art.
YouTube: https://www.youtube.com/user/xtol7
Soundcloud: soundcloud.com/hovercraft-dc
KEVSAB is a collaborative live music project between alternating.bit (Rimas Campe) and Kantoendrato (Joe Belknap Wall), using contrasting approaches and instrumentation to create a sound that is playful and experimental, yet unified and easy on the ear.