Holiday Weekend Hours
Friday, May 27th: CLOSED
Saturday, May 28th: OPEN 10am-2pm
Monday, May 30th: CLOSED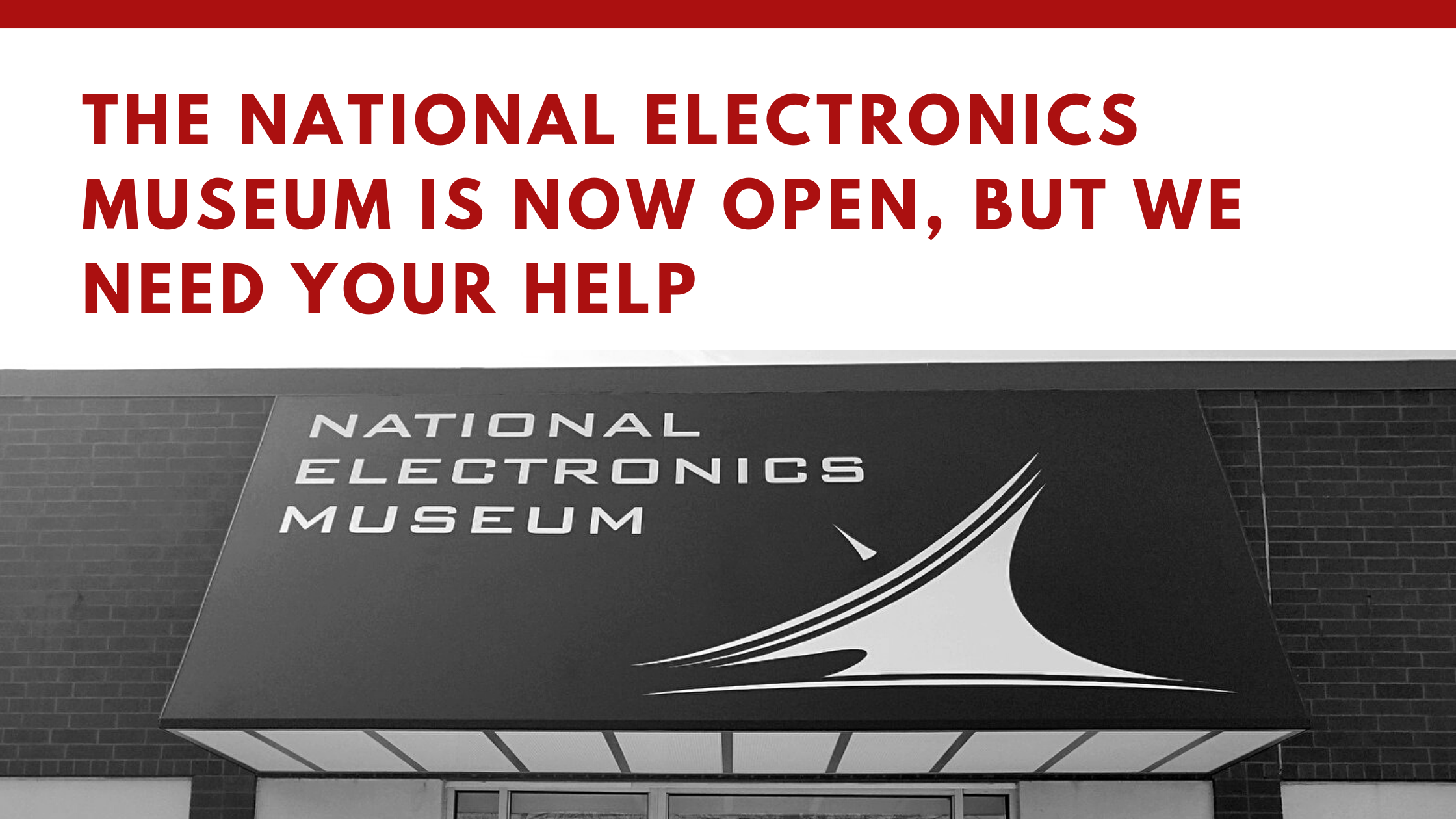 The National Electronics Museum is open to visitors.
This opening may be temporary! One of our major donors has made an unexpected funding decision that will directly impact museum operations in the near future, including requiring the Museum to move to a new site to continue our mission beyond the next year.
Our immediate Goal at NEM is to remain open and to continue our education and outreach activities over the year. To remain viable past 2023, the museum requires a significant new source of funding.
We are appealing to our supporters for help. Your monetary donations are critical to help us fund current operations, and to the survival of the museum's continued existence. Any amount you can donate will be set aside to continue NEM's mission. There are other ways you can help: if you have expertise in fundraising, contacts to share, or other ideas, please contact us.
The NEM vision began in 1980, to preserve and display the history of electronic engineering and to inspire the next generations of engineers. To that we have added a robust education program to bring the wonder of electronics and engineering to thousands of students. In support of that vision, many of you have contributed your time, energy, and dollars to support NEM. Please help the National Electronics Museum to remain open.
The survival of NEM will be a team effort.
Help us by joining that team.