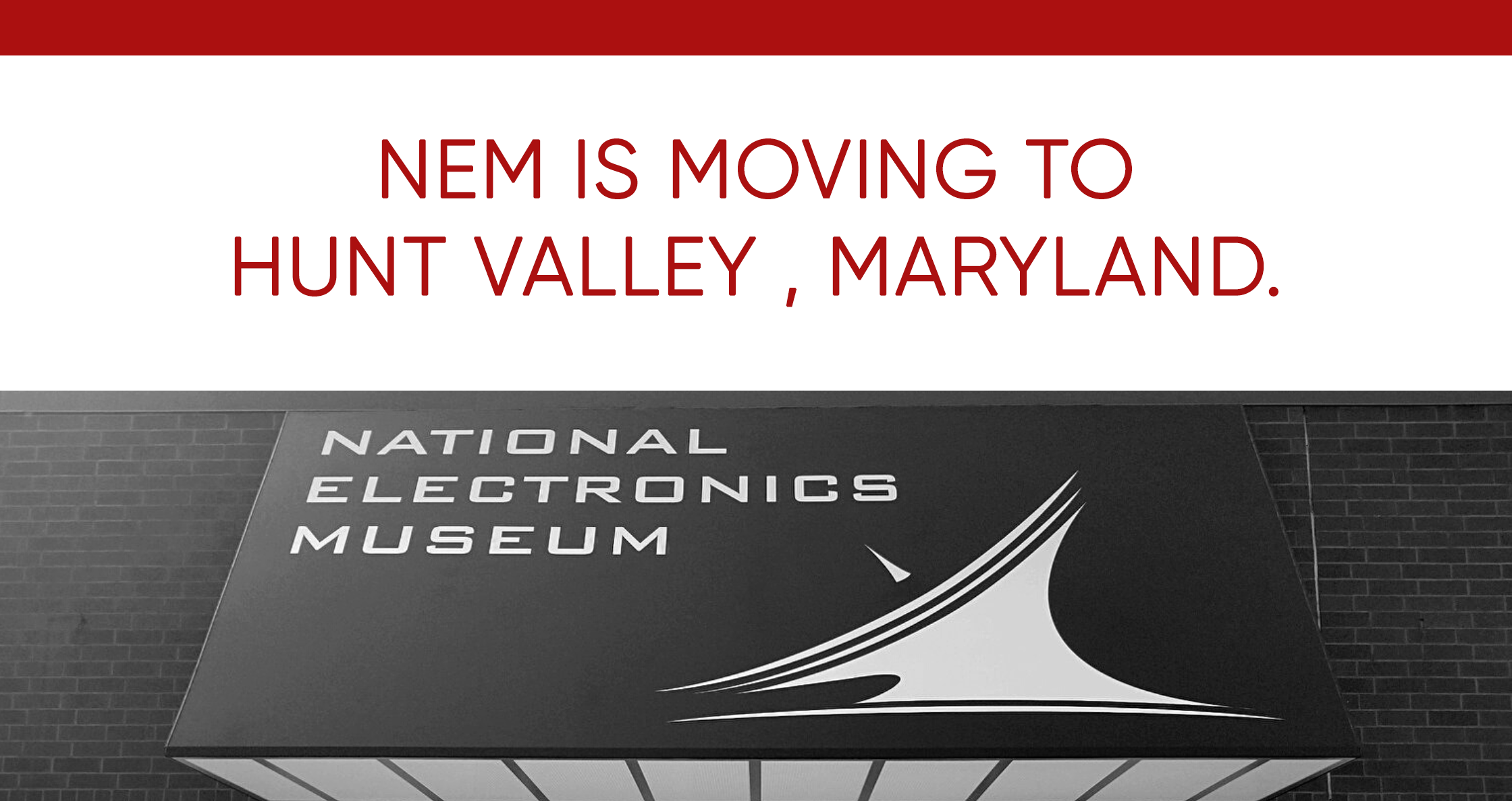 The National Electronics Museum is moving to Hunt Valley, Maryland.
Our new address will be 338 Clubhouse Road, Hunt Valley, Maryland, 20231
We will be co-located with the Computer Museum at System Source, allowing visitors to see two related collections at once. This change allows for new potential partnering opportunities with other organizations, broadening our outreach, combining educational programming, and helping us to continue our mission.
Our Mission is to:
To promote and encourage the study of STEM.
To collect, preserve, exhibit, and make available for research various artifacts, documentation, and publications.
To inspire visitors with an appreciation of the evolutionary milestones of electronics.
It is an exciting yet extensive road ahead with updating and installing exhibitions in the new space. We will remain closed to the public for walk-ins, tours, or visitor reservations until we are all set up. We ask for patience and assistance while we continue this process and hope to reopen fully later this year. In the meantime, we will continue to hold occasional sales while we pare down our collection and property. Soon, we hope to host fundraising events to help us further this transition. So, keep us on your radar as we move forward.
In 1980, the NEM vision began to preserve and display the history of electronic engineering and to inspire the next generation. Throughout the years, we continued to evolve, refreshing the collection with supplemental educational programs to bring the wonder of electronics and engineering to thousands of students and museum visitors. Let's extend this legacy in our new location.
Thank you for your continued support of the National Electronics Museum!