Annual Events
Pioneer Camp
Session 1: July 18 & 19, 9am-1pm
Session 2: August 8 & 9, 9am-1pm
Pioneer Camp is a two day summer camp held twice each summer (both sessions are the same program) with a new theme each summer!
This year's Pioneer Camp will be Space themed! Campers will learn about satellites, telescopes, stars space travel and more! The Campers are going to make their own telescopes and planets as we explore the final frontier.
Pioneer Camp is for children between 8-11 years old. Registrant is the cost for the first participant. Campers are for registering multiple students from the same household.
Session 1: http://events.constantcontact.com/register/event?llr=a4nwe6jab&oeidk=a07efdsiivp01cbad69
Session 2: http://events.constantcontact.com/register/event?llr=a4nwe6jab&oeidk=a07efdt6yn8ad048b68
If you have any questions please contact Daniel Scotten at nem.education@gmail.com or 410-765-2345.
Quarterly Workshops
Workshops are held four times a year. The last workshop was March 3, 2018.
For more information, please contact the Museum Educator: Daniel Scotten nem.education@gmail.com.
MAARC Winterfest, held in January
The Mid-Atlantic Antique Radio Club holds its annual RadioWinterFest swap meet at the National Electronics museum. This all-indoor meet and auction is open to all vintage electronics sellers.
Techno Swap Fest, held in February
Is your shop so cluttered you can barely work on your projects?
Did you buy something online that didn't fit into your plans?
Are you still looking for that perfect gadget, part or tool?
If you answered YES or NO to any of these questions, you need to attend the Annual Techno-Swap-Fest to buy, sell and gawk at all the precious junk that other hobbyists crave.
Robot Fest, held in April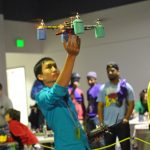 $8 for adults, $4 for middle/high school students, FREE for elementary school students & younger
Robot Fest is an annual event for anyone interested in the creative use of technology. We welcome all roboticists, hackers, artists, hobbyists and makers of any age who have the unquenchable urge to develop and create new, previously unseen forms from lifeless electronics, fabrics and mechanical parts. Join the fun and excitement with hands-on exhibits, and workshops!
YESS, October/November for 4 Wednesdays
The Young Engineers and Scientists Seminar (YESS) program for high school students, funded by a grant from Northrop Grumman Electronic Systems, is a project-based program to help students understand how scientists and engineers perform their jobs. In four evening sessions from October through November, students are introduced to various scientific disciplines by researchers from the Johns Hopkins University Applied Physics Laboratory, the Northrop Grumman Corporation, and others. In addition to presentations there are hands-on projects during each of the sessions. The series of programs culminates with a project presentation. The winners, chosen for the performance and cost of their project, share over $2000 in prize money.
For more information about the YESS program, contact the YESS Coordinator. Better yet - check out the website.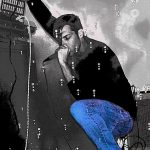 Electronica Music Fest, November 3, 2018
Electronica is a day of knob twisting, pitch bending, wiring mazes, sound shaping, and visual explosion with some of the area's most exciting and innovative Electronic musical performers.
Offsite Events
Escape Velocity, May 25-27, 2018
NEM will have a table in the Exhibit Hall at Escape Velocity Con 2018!
Pop Culture + Real Science = Escape Velocity
Cutting-edge technology and panels on hard science and pop culture. Hands-on STEAM activities for kids. Amazing cosplay and evening events for adults.