Annual Events
Quarterly Workshops
Workshops are held four times a year. The last workshop was March 3, 2018.
For more information, please contact the Museum Educator: Daniel Scotten nem.education@gmail.com.
MAARC Winterfest, held in January
The Mid-Atlantic Antique Radio Club holds its annual RadioWinterFest swap meet at the National Electronics museum. This all-indoor meet and auction is open to all vintage electronics sellers.
Techno Swap Fest, held in February
Is your shop so cluttered you can barely work on your projects?
Did you buy something online that didn't fit into your plans?
Are you still looking for that perfect gadget, part or tool?
If you answered YES or NO to any of these questions, you need to attend the Annual Techno-Swap-Fest to buy, sell and gawk at all the precious junk that other hobbyists crave.
RobotFest, April 28 from 10am-4pm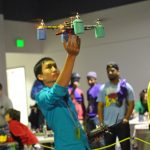 RobotFest is an annual event for anyone interested in the creative use of technology. We welcome all roboticists, hackers, artists, hobbyists and makers of any age who have the unquenchable urge to develop and create new, previously unseen forms from lifeless electronics, fabrics and mechanical parts. Join the fun and excitement with hands-on exhibits, and workshops!
Pioneer Camp, Session 1: July 18 & 19, Session 2: August 8 & 9
Pioneer Camp is a two day summer camp held twice each summer (both sessions are the same program) with a new theme each summer! Past themes have been Lights! Radio! Wavelengths?, What are Electricity and Magnetism? and Secrets and Spies. Stayed tuned to find out this year's theme! Registration details will be posted when available.
YESS, October/November for 4 Wednesdays
The Young Engineers and Scientists Seminar (YESS) program for high school students, funded by a grant from Northrop Grumman Electronic Systems, is a project-based program to help students understand how scientists and engineers perform their jobs. In four evening sessions from October through November, students are introduced to various scientific disciplines by researchers from the Johns Hopkins University Applied Physics Laboratory, the Northrop Grumman Corporation, and others. In addition to presentations there are hands-on projects during each of the sessions. The series of programs culminates with a project presentation. The winners, chosen for the performance and cost of their project, share over $2000 in prize money.
For more information about the YESS program, contact the YESS Coordinator. Better yet - check out the website.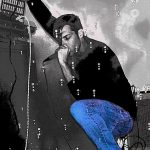 Electronica Music Fest, November 3
Electronica is a day of knob twisting, pitch bending, wiring mazes, sound shaping, and visual explosion with some of the area's most exciting and innovative Electronic musical performers.
Offsite Events
USA Science & Engineering Festival
The National Electronics Museum will have a table at the USA Science & Engineering Festival at the Walter E. Washington Convention Center in Washington, DC on Saturday, April 7 (10am - 6pm) and Sunday, April 8 (10am - 4pm).
Explore 3,000 hands-on exhibits from the world's leading scientific and engineering societies, universities, government agencies, high-tech corporations and STEM organizations. The FREE two-day Expo is perfect for children, teens, and families who want to inspire their curious minds.
Join 350K+ attendees to celebrate science at the Expo and engage in activities with some of the biggest names in STEM. Hear stories of inspiration and courage, participate in mind-boggling experiments and rock out to science during our incredible stage shows.