Annual Events
Quarterly Workshop: Electronics Theremin Workshop, November 3, 2018, 10am-11:30am
The theremin is an electronic musical instrument controlled without physical contact by the musician. It was patented in 1928 by Leon Theremin a Soviet inventor. Theremins have been used in many movie and TV soundtracks, and professional thereminists still perform in concerts today! In this workshop we will solder together our very own theremin!
The workshop will cost $22 per participant, anyone who registers for this workshop will also receive 20% off Electronica tickets! There is also a soldering release form that will be required for all participants. We ask that anyone under 14 years old be accompanied by a Parent or Guardian.
Registration Link: http://events.constantcontact.com/register/event?llr=a4nwe6jab&oeidk=a07efnlxltrb0822a65
Workshops are held four times a year.
For more information, please contact the Museum Educator: Daniel Scotten nem.education@gmail.com.
MAARC Winterfest, held in January
The Mid-Atlantic Antique Radio Club holds its annual RadioWinterFest swap meet at the National Electronics museum. This all-indoor meet and auction is open to all vintage electronics sellers.
Techno Swap Fest, held in February
Is your shop so cluttered you can barely work on your projects?
Did you buy something online that didn't fit into your plans?
Are you still looking for that perfect gadget, part or tool?
If you answered YES or NO to any of these questions, you need to attend the Annual Techno-Swap-Fest to buy, sell and gawk at all the precious junk that other hobbyists crave.
Robot Fest, held in April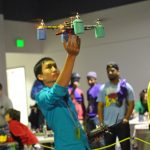 $8 for adults, $4 for middle/high school students, FREE for elementary school students & younger
Robot Fest is an annual event for anyone interested in the creative use of technology. We welcome all roboticists, hackers, artists, hobbyists and makers of any age who have the unquenchable urge to develop and create new, previously unseen forms from lifeless electronics, fabrics and mechanical parts. Join the fun and excitement with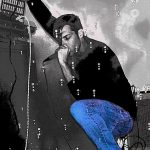 Electronica Music Fest, November 3, 2018
Electronica is a day of knob twisting, pitch bending, wiring mazes, sound shaping, and visual explosion with some of the area's most exciting and innovative Electronic musical performers.
Special Events
Paul H.D. Rothfuss National Book Tour Talk, September 22nd at 1pm
Free with paid museum admission and free for members*
ALIAS EMPEROR RODGERS is a fun-filled overview of 1960's top forty radio in America, much of which took place when AM radio was king and nutty promotions were an integral part of business. When Rothfuss was dubbed Emperor Rodgers on Baltimore's #1 radio station, he was a willing participant in the hijinks. At one point he mounted an elephant, dressed only in a purple tunic, riding it through Baltimore on a frigid March day.
Born in Williamsport, Pennsylvania, Rothfuss got his start in his hometown at age seventeen when he landed his first D.J. gig at an AM radio station. He went on to rise up through the ranks to helm his own show on Baltimore's #1 radio station, the legendary WCAO. Later in Rothfuss' career, he became a media magnate owning over forty radio stations across the United States with business partner Kerby Confer.
The book is now available at Amazon.com and emperorrodgers.com in various formats. In addition, the audio book can be found at audible.com and iTunes. For more information about the book or Rothfuss' national tour, visit Alias Emperor Rodgers on Facebook or emperorrodgers.com.
*Please note that the Museum Day Live! free admission is for the regular self-guided gallery tour only and does not include admission to the book talk.
Fleet Week, October 5th-7th
NEM will have tables at Maryland Fleet Week & Air Show Baltimore this October. Come try NEM's hands on demos and learn about our electronic heritage while watching the awesome Thunderbird's airshow and touring navy ships from around the world. Visit us at either of two locations (or even at both!)
Baltimore Inner Harbor Fleet Week Festival: Friday October 5th and Saturday October 6th, 11am-6pm; Sunday October 7th 11am-4pm
Glenn L Martin Maryland Aviation Museum: Saturday October 6th and Sunday October 7th, 10am-5pm both days.
For more information see the Maryland Fleet Week & Air Show Baltimore website: http://www.historicships.org/FleetWeek.html
Learning about Electricity with Snap Circuits, November 3rd, 12:00pm - 2:00pm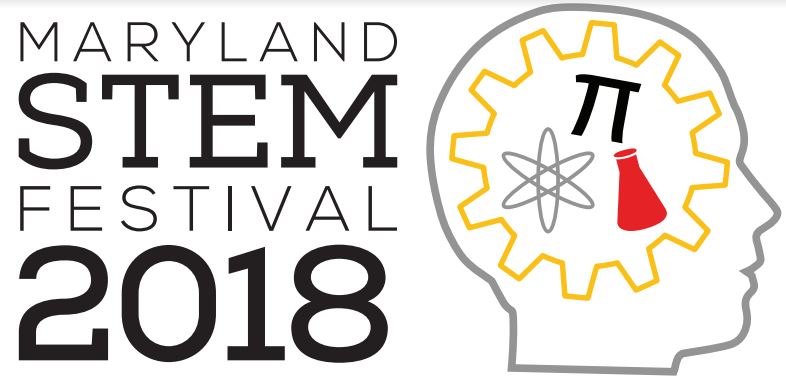 In support of the Maryland STEM Festival, participants will use Snap Circuits to experiment and learn about electricity and how we utilize it everyday. topics will include: series circuits, parallel circuits, resistors, motors and more!
This event is available to anyone who pays admission into the National Electronics Museum. Registration is not required.