The plane move has been postponed. This page will be updated as soon as more information is available.
Help the National Electronics Museum save Maryland's rich engineering heritage by preserving the Sabreliner critical to the history of airborne radar development.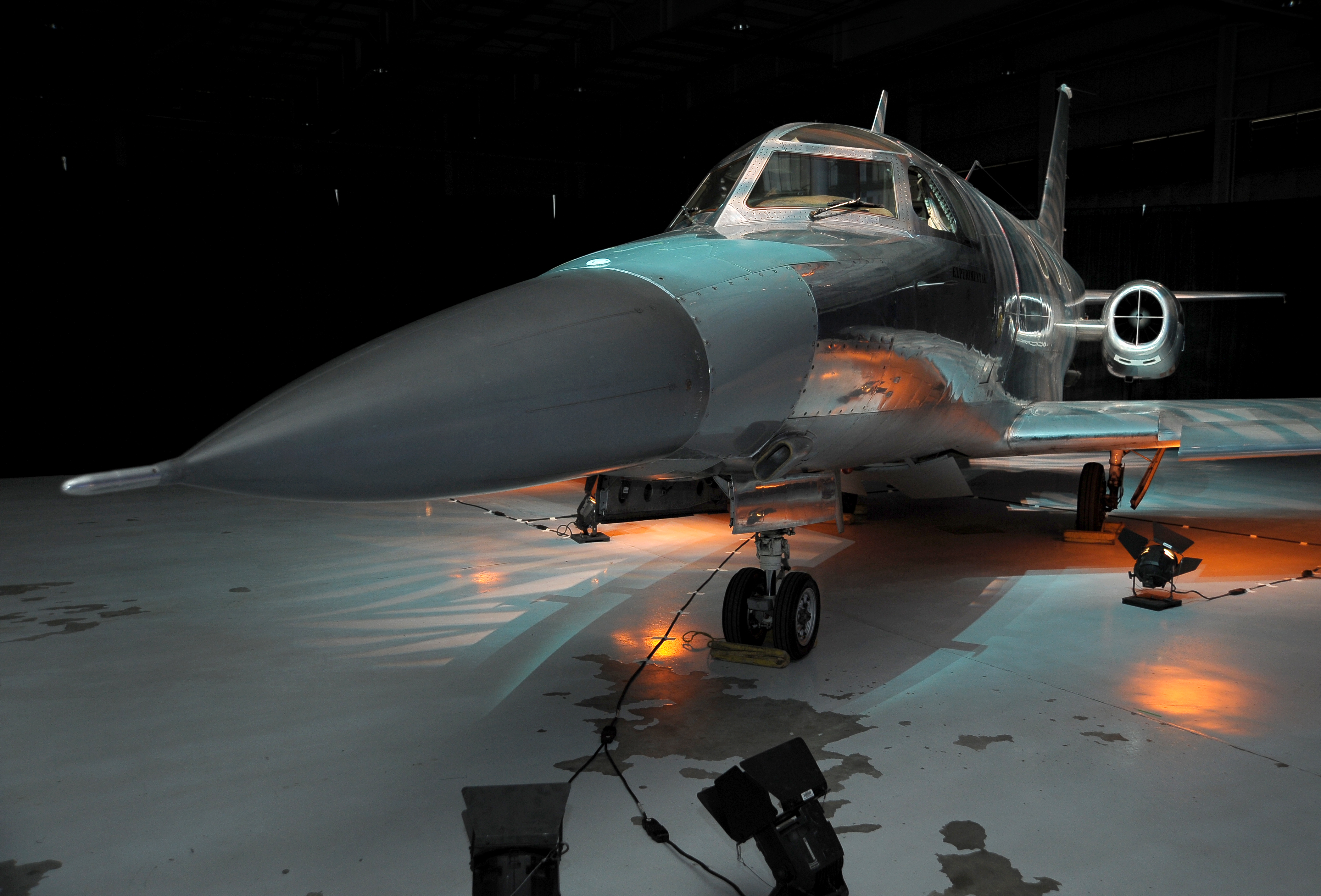 For over 50 years the skies over Baltimore Washington International Thurgood Marshall Airport (BWI) have been frequented by squadrons of fighters, bombers, and modified civilian aircraft. BWI is home to Northrop Grumman's Mission Systems Flight Test Facility and the aircraft overhead are part of the company's flight test fleet used to develop some of the most advanced aerospace systems in the world.   One of the last of these aircraft, North American Sabreliner Tail # N168W, was retired recently.  The aircraft will be donated to the National Electronics Museum to be part of the museum's permanent Historical Collection, contingent on the museum moving the aircraft from BWI to the museum.
N168W served Flight Test for over 30 years.  It was instrumental in the development of the AN/APG-68 radar and the follow on Scalable Agile Beam Radar (SABR) both used in the F-16 fighter.  Other notable projects include the AN/APG-78 Longbow radar and airborne training missions for the USAF and USN.   Before that it served as Westinghouse Corporate jet out of Pittsburgh.  N168W is an important part of the legacy of Northrop Grumman and Westinghouse in Maryland.  It served a key role in the development of modern airborne radar systems.  The educational value of N168W is considerable.  Currently, students can learn how airborne radar works and see the equipment in the museum.  With the addition of the aircraft students can experience firsthand how radar technology is incorporated into an aircraft, how it is developed, and how the pilot interacts with the equipment.
We anticipate the cost of the move to be approximately $10,000.  This includes a crane to lift N168W over the perimeter fence of BWI, truck to tow the aircraft three miles to the museum, and a second crane to place N168W in a place of honor in front of the museum.  Moving N168W to the museum requires the assistance of a team of people including Northrop Grumman Corporation employees, State and Local government officials, riggers, drivers, and museum volunteers, but most importantly it needs you.  Your financial support is vital to making this move possible.  Without funds to make the move N168W could be dismantled and scrapped.
Help us bring N168W to the National Electronics Museum by making a contribution to the Save the Sabreliner fund.  Contributions (please make checks out to the National Electronics Museum) can be mailed to the museum at P.O. Box 1693, MS 4015, Baltimore, MD 21203 or you can click here to make a secure donation.  Please mention the Sabreliner in the Notes section on PayPal. The National Electronics Museum is a 501c(3) dedicated to preserving the history of electronic systems and a strong supporter of STEM education.
Michael Aurele Simons
Director
National Electronics Museum