The Sabreliner is coming to NEM on Sunday, 10 November 2019. 
Sabreliner Move to NEM
Sunday, 10 November 2019
Rain or Shine
Timeline (all times are approximate):
6am – set up crane at BWI
6:30 – lift Sabreliner over BWI fence
6:30-7am – tow Sabreliner from BWI to NEM
7am – set up crane at NEM
7:30 – lift Sabreliner into place at NEM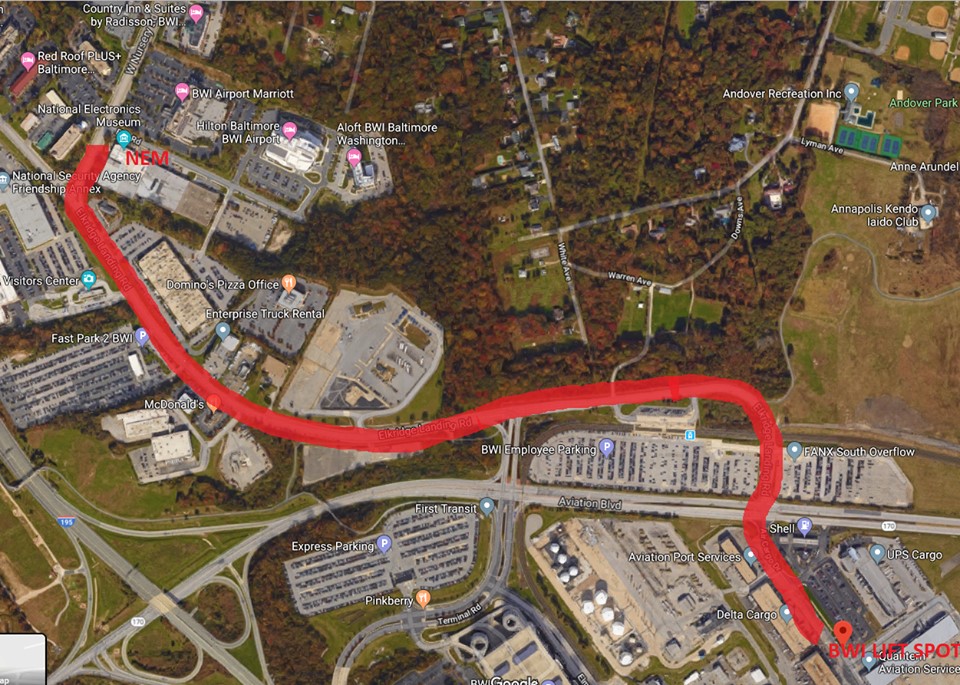 Route:
The Sabreliner will come over the BWI perimeter fence at the FedEx portion on Air Cargo Drive. We'll proceed down Air Cargo Dr., across Aviation Blvd. onto Elkridge Landing Rd., then proceed down Elkridge Landing Rd. to turn right onto W. Nursery.
Everyone is welcome to watch the move! There are several options for viewing:
• Watch the initial lift at BWI
• Join the procession accompanying the plane from BWI to NEM, or watch from a spot along the route
• Welcome the Sabreliner at NEM and watch the crane lift it into position
Notes:
• If you wish to drive onto BWI to watch the lift, you MUST get a parking pass and map from Alice.
• If you plan to follow the plane on the road (whether on foot or car), please let Alice know in advance.
• You may park in either of the NEM parking lots.
• The museum lobby and restrooms will be open; the museum galleries will not be open.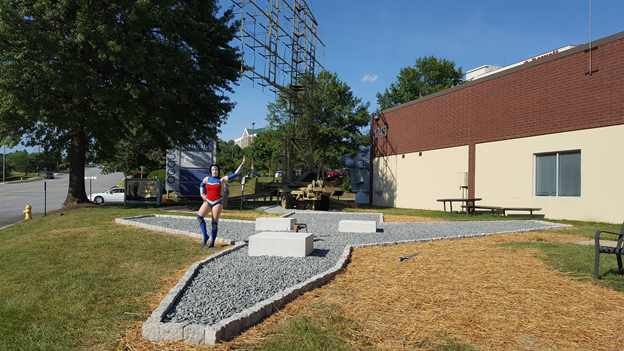 Sorry Wonder Woman, but you need to find a different parking place for your Invisible Plane. NEM is going to need that spot!