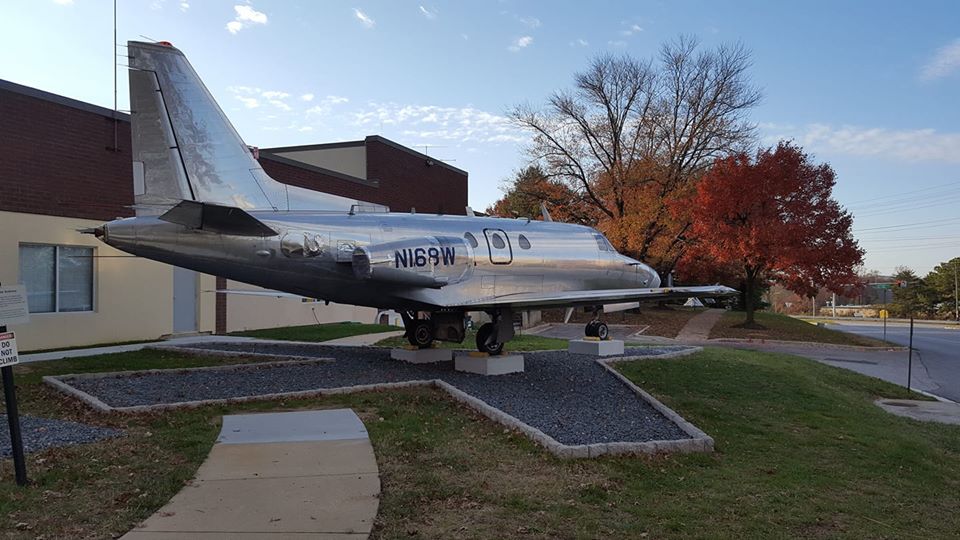 For over 50 years the skies over Baltimore Washington International Thurgood Marshall Airport (BWI) have been frequented by squadrons of fighters, bombers, and modified civilian aircraft. BWI was home to Northrop Grumman's Mission Systems Flight Test Facility and the aircraft overhead are part of the company's flight test fleet used to develop some of the most advanced aerospace systems in the world.
One of the last of these aircraft, North American Sabreliner Tail # N168W, was retired recently. The aircraft was donated to the National Electronics Museum to be part of the museum's permanent Historical Collection.
N168W served Flight Test for over 30 years. It was instrumental in the development of the AN/APG-68 radar and the follow on Scalable Agile Beam Radar (SABR) both used in the F-16 fighter. Other notable projects include the AN/APG-78 Longbow radar and airborne training missions for the USAF and USN. Before that, it served as a Westinghouse Corporate jet out of Pittsburgh. N168W is an important part of the legacy of Northrop Grumman and Westinghouse in Maryland. It served a key role in the development of modern airborne radar systems. The educational value of N168W is considerable.
Currently, students can learn how airborne radar works and see the equipment in the museum. With the addition of the aircraft students can experience firsthand how radar technology is incorporated into an aircraft, how it is developed, and how the pilot interacts with the equipment.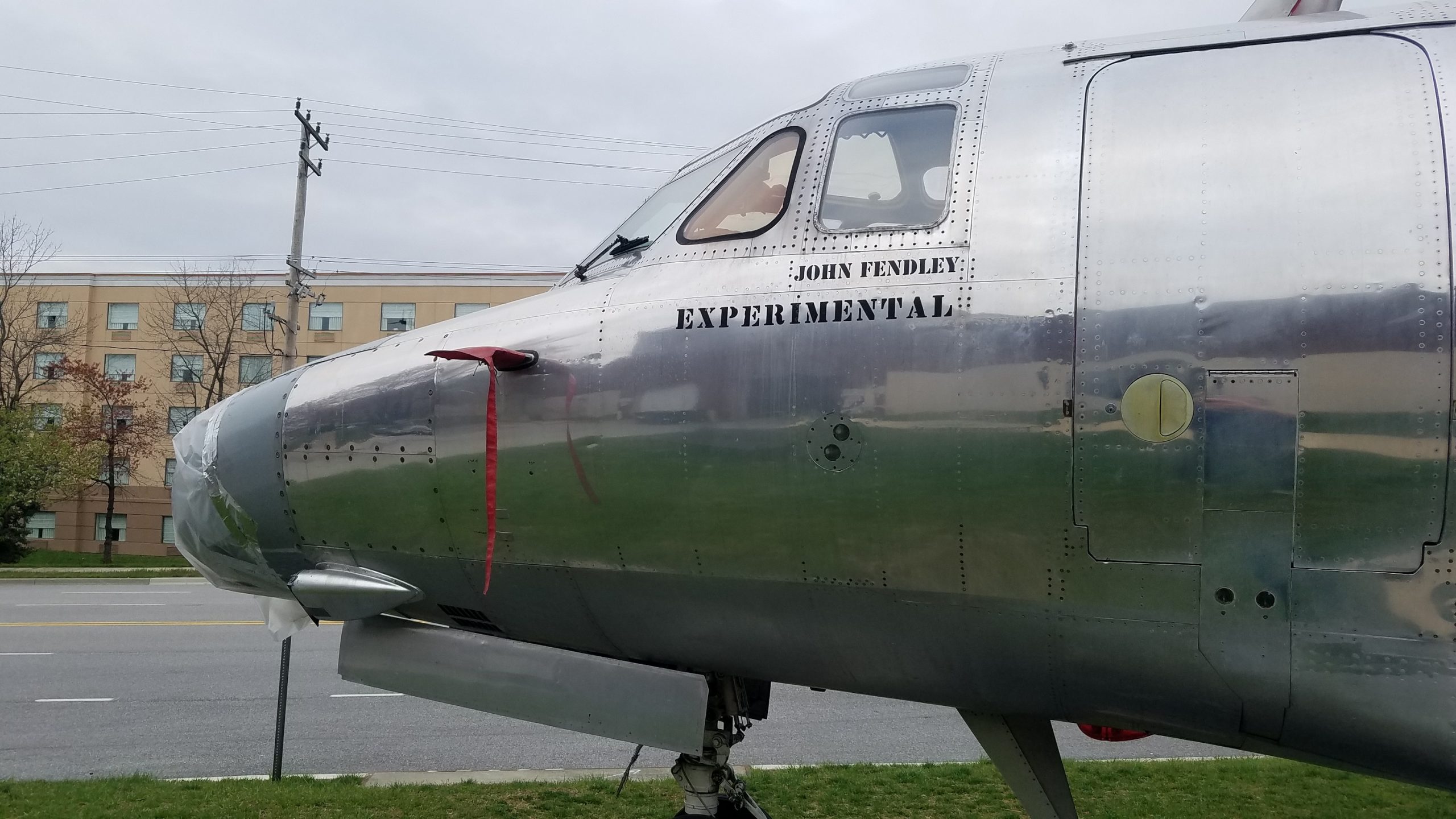 April 2020 Update: The name of Westinghouse/NGC pilot John Fendley was placed under the port side window of the Sabreliner, a position he occupied during thousands of test flight hours.